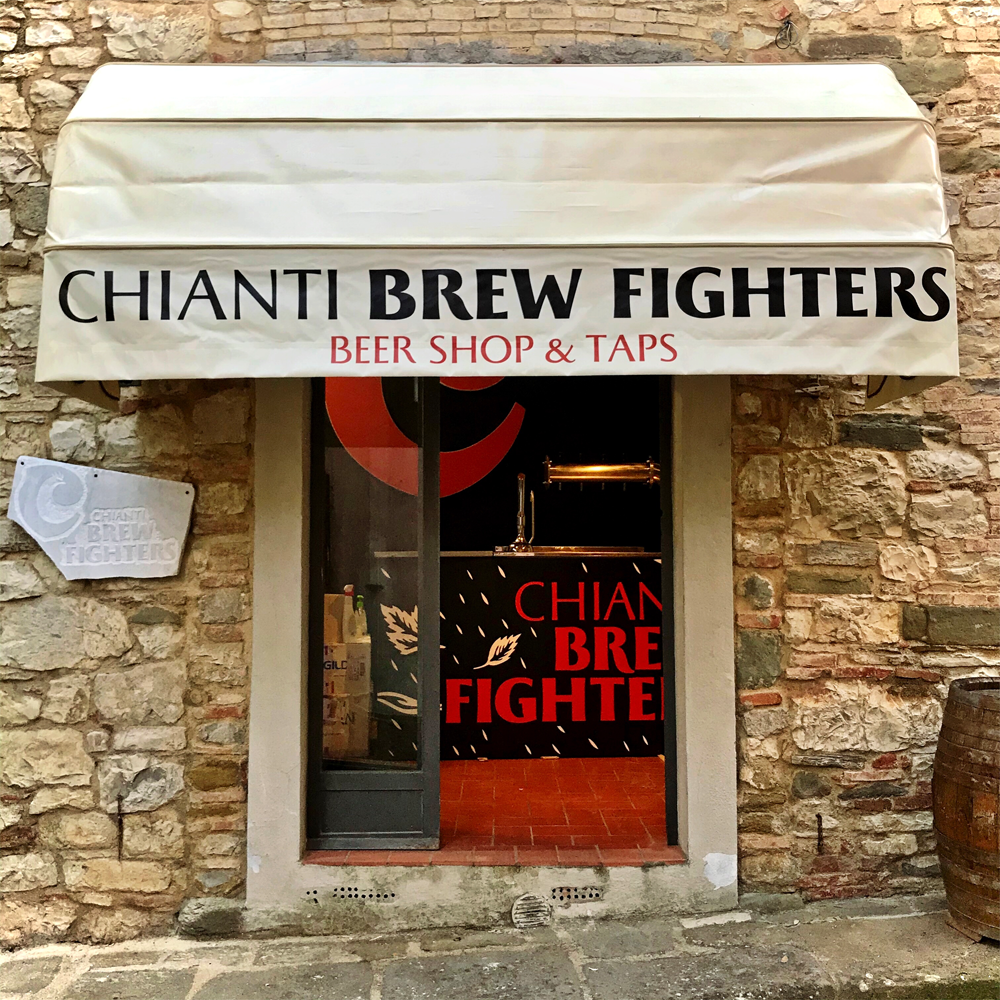 Il nostro primo punto vendita con spine nel cuore del centro storico di Radda in Chianti (

via Dietro le Mura n. 16

).

APERTO DAL 25 MAGGIO AL 29 OTTOBRE 2023!
Orario:
dal martedì alla domenica 10:30 – 13:00 e  16:00 – 19:30
(chiuso il lunedì)

2023: OPEN FROM MAY 25th TO OCTOBER 29th!
Opening hours:
from tuesday to sunday 10:30 – 13:00 and  16:00 – 19:30
(closed on monday)
Il BEER SHOP & TAPS di Radda è per noi un passo importante, fortemente voluto e realizzato affrontando non poche difficoltà.
Uno spazio molto piccolo e senza tavoli, ma talmente accogliente che vi regalerà la possibilità di godervi le nostre birre alla spina nell'incredibile cornice del borgo, immersi nel magnifico paesaggio del Chianti storico. Sarà anche luogo di presentazione delle nostre nuove creazioni, che oltre ad assaggiare potrete acquistare insieme a tutti gli altri prodotti da noi realizzati.
Vi aspettiamo per la vendita diretta e con le ultime novità alla spina!